A step-by-step plan that shows you how to tie
everything you love together
to launch and build your irresistible brand online 💕
Enrolment closes July 18, 2021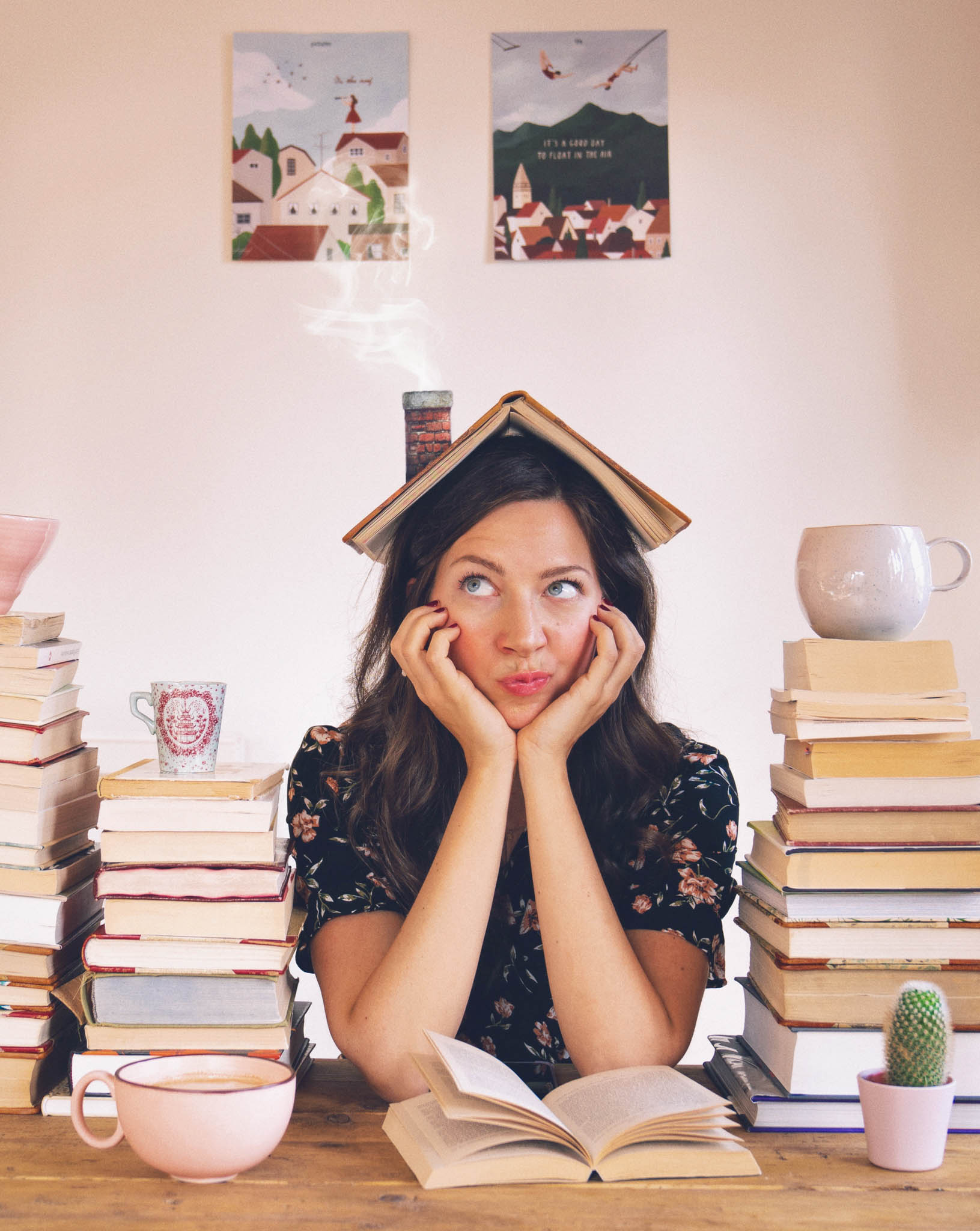 How long have you been waiting to finally have the confidence to go "all in" and launch your creative business and career?
6 months, a year, more..? 
Do you feel stuck in the experimentation phase and struggle to find the time to do everything?
Maybe you've got piles of pretty notebooks (you can never have too many of those, am I right? ) filled with ideas, plans and goals but you lack the magic wand that will turn those words on paper into action ✨
How would it feel having the freedom to work how you want, when you want, from wherever in the world?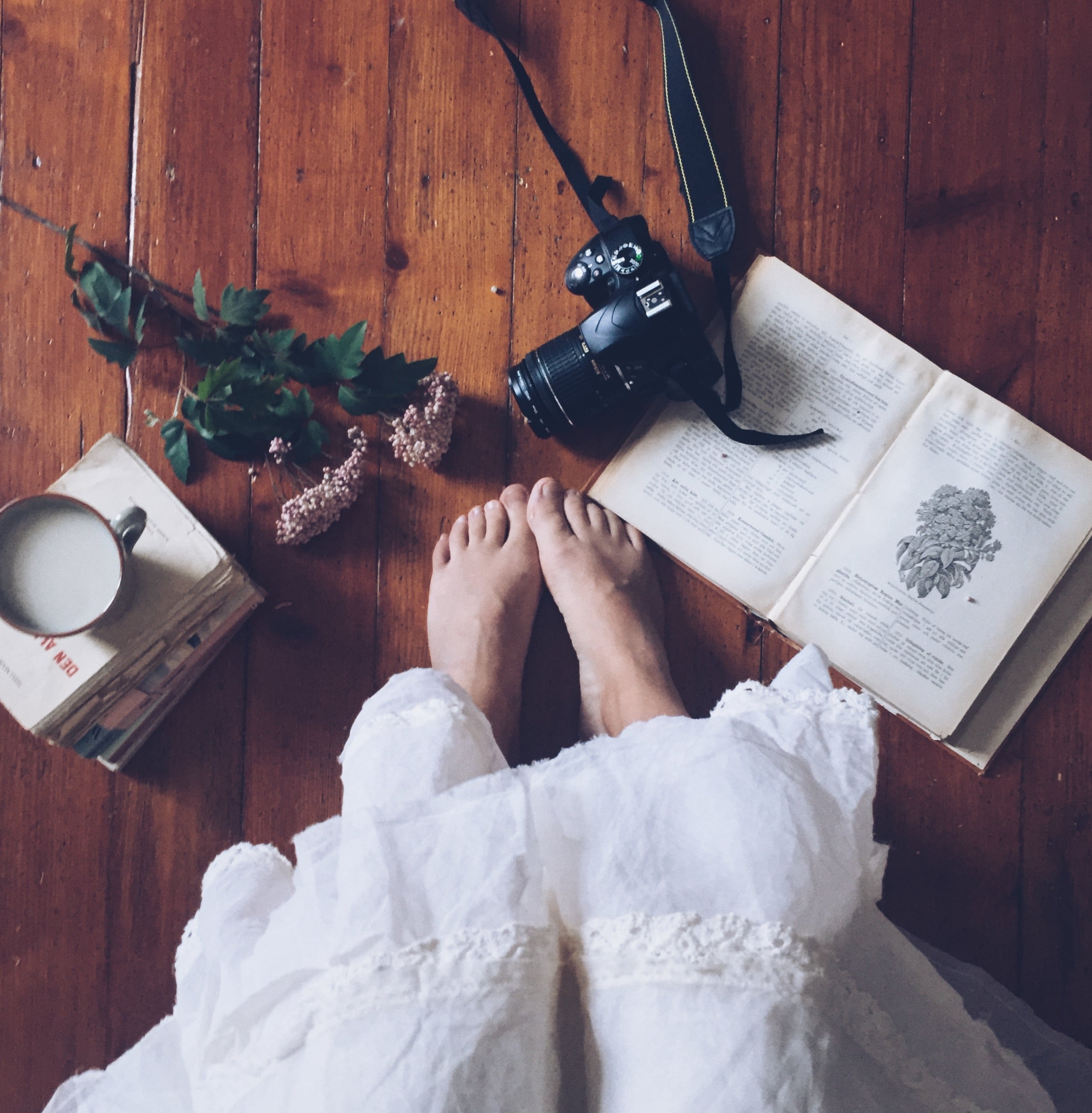 In this course you'll get the tools, strategies and step-by-step action plans to help you grow your audience online so that:
🍊 you can quit your 9 to 5
🍊 build your creative business
🍊 become your own boss
🍊 have more financial freedom
🍊 do the projects that light you up
🍊 make a bigger and deeper impact
🍊 connect and inspire others
Imagine having a full step-by-step ninja level action plan that takes you through EVERYTHING you need to know to build your creative dream!


*ding the magic wand*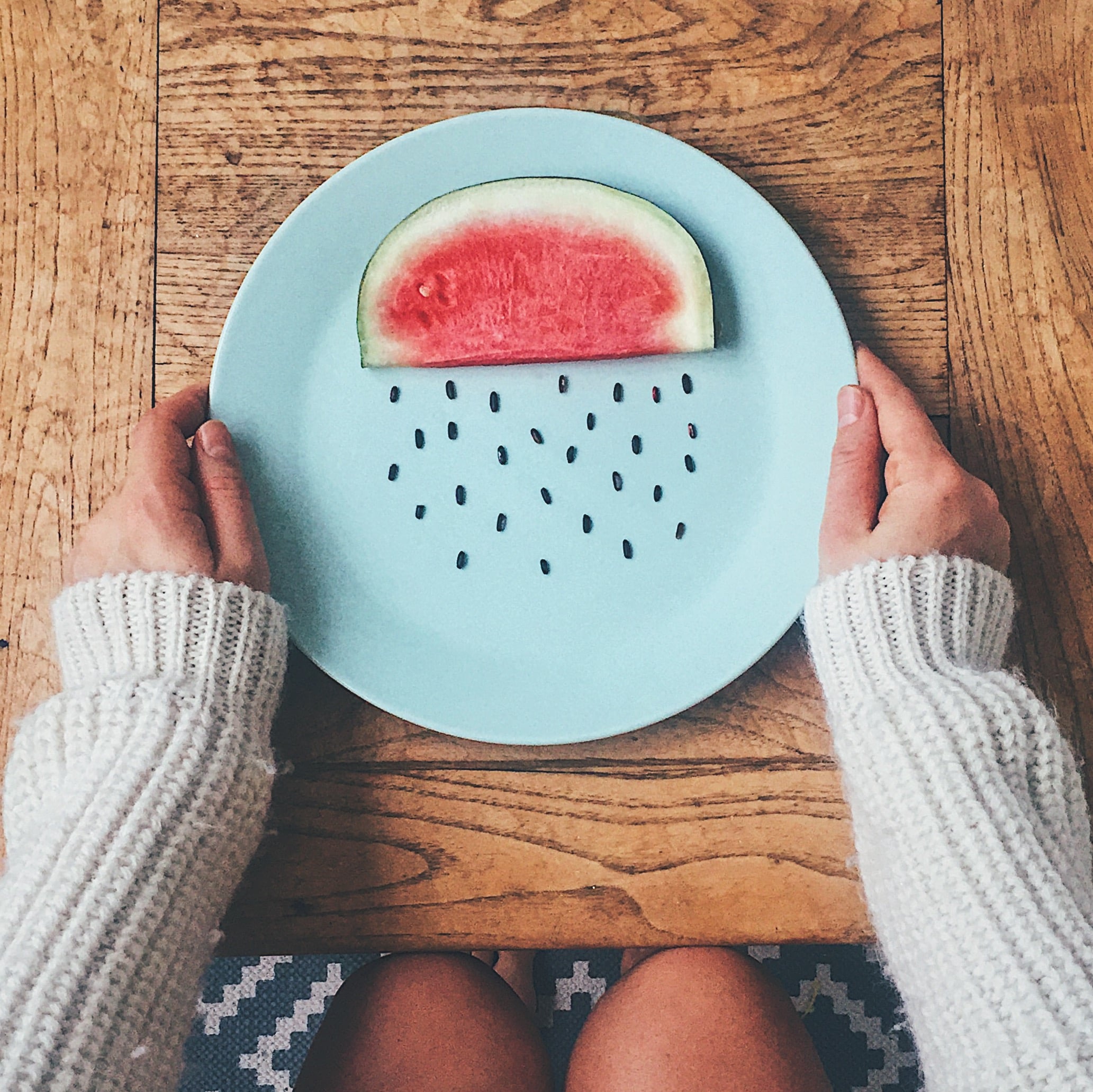 💻 over 10 hours of bingeable video content
📝 lots of downloadable pdf worksheets
💕 our own private community
📆 6 weeks of LIVE calls every Monday starting July 19 at 9 am Eastern time/ 4 pm Helsinki time on Zoom (there will also be a replay available if you can't make it to one of the sessions)
I know how frustrating it can feel to try to figure out what you're doing wrong...
You know you should be using social media more but constantly feel like you lack the time, motivation and drive to create and post content? 
How do you find an audience and customers that are willing to buy your products and services?
I know this sounds like one of those TV shop commercials, but here it goes:
There's gotta be a better way! ...right?
In this course, you'll get all the tools to craft your story to attract your ideal audience.
You'll learn how to create content with more ease, joy and fulfilment and reach the people who will love what you have to offer 🥳
I know how scary it can feel to take the leap and actually go for it. 
It took me a while to start taking my dreams seriously, too.
I was full of self doubt and had no idea how to make it all happen.
It all just felt so overwhelming.
But I still did it and 8.4 million YouTube views, 6 Instagram features and over a 100 brand collaborations later, I've learned a thing or two about turning your creative passion into a profitable and successful career online.
And I want to share it all with YOU! 🎉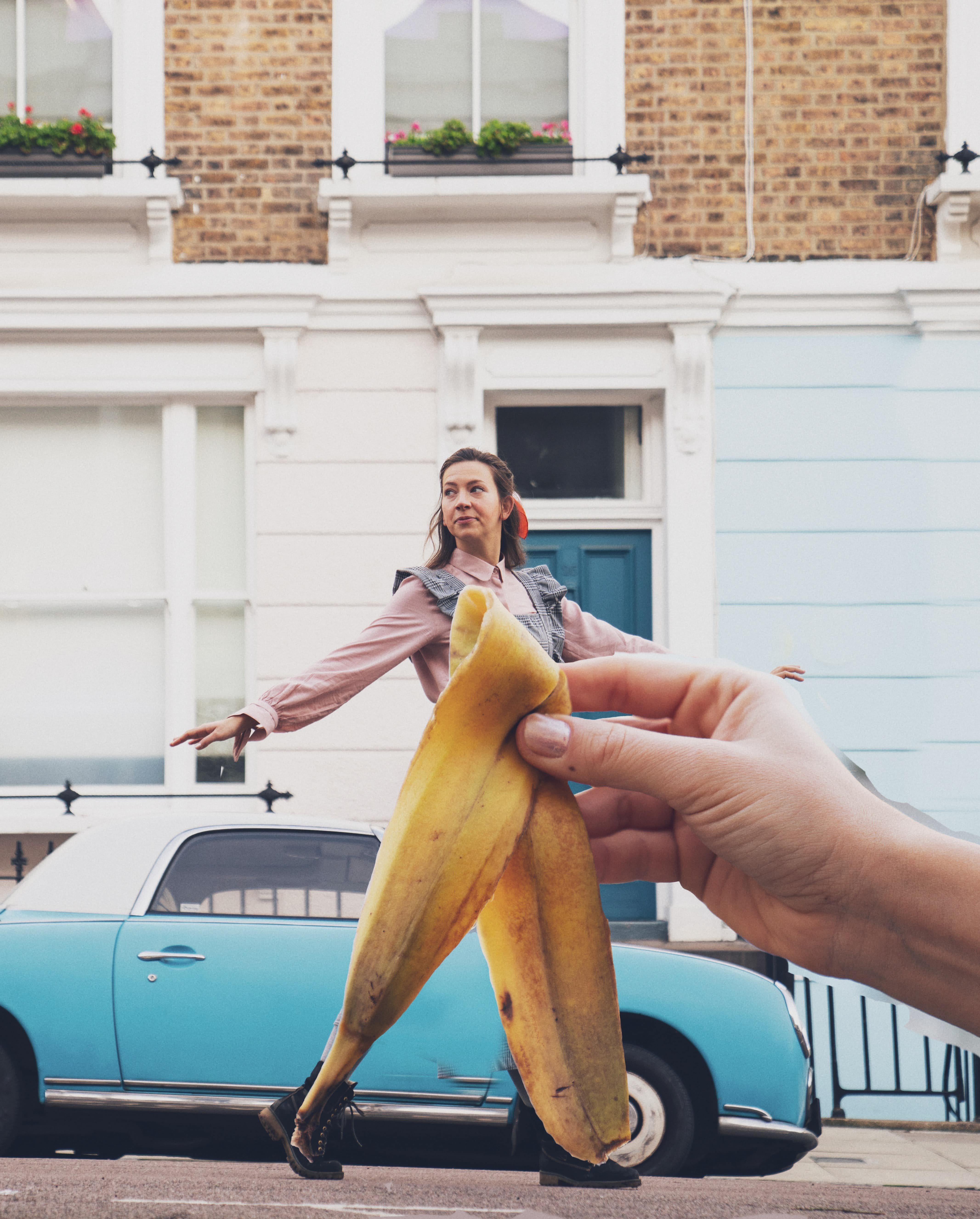 This program will leave your socks wiggling from excitement to launch and build your creative career & business! 🧦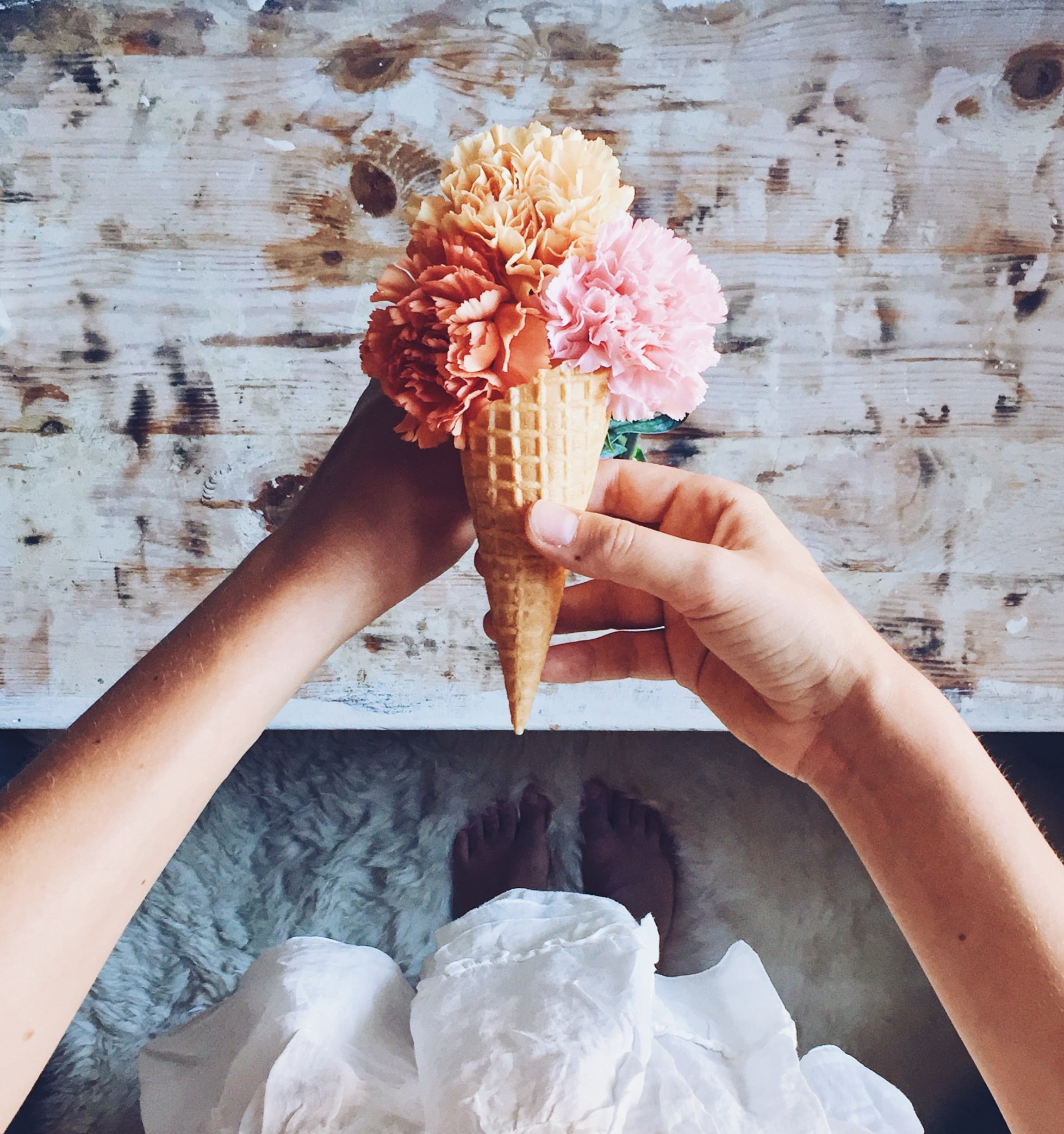 In this course you'll get...
💕 the tools and confidence to help you go for it full heartedly
💕 the recipe to sprinkle your personality confetti all over your content
💕 a step-by-step plan on how to tell your story in a way that feels aligned & exciting
💕 exercises to make sure your business stands out from the competition
💕 a clear 3-step process to simplify your workflow (goodbye overwhelm!)
💕 the tools to make an impact, build connections and make a profit
The masterclass is filled with cute worksheets & checklists that you can fill out on your computer.
Or, if you're a paper lover like me, print them out on and put them in a special folder.
*drops everything to run to her favourite papershop to buy a new pretty folder 💕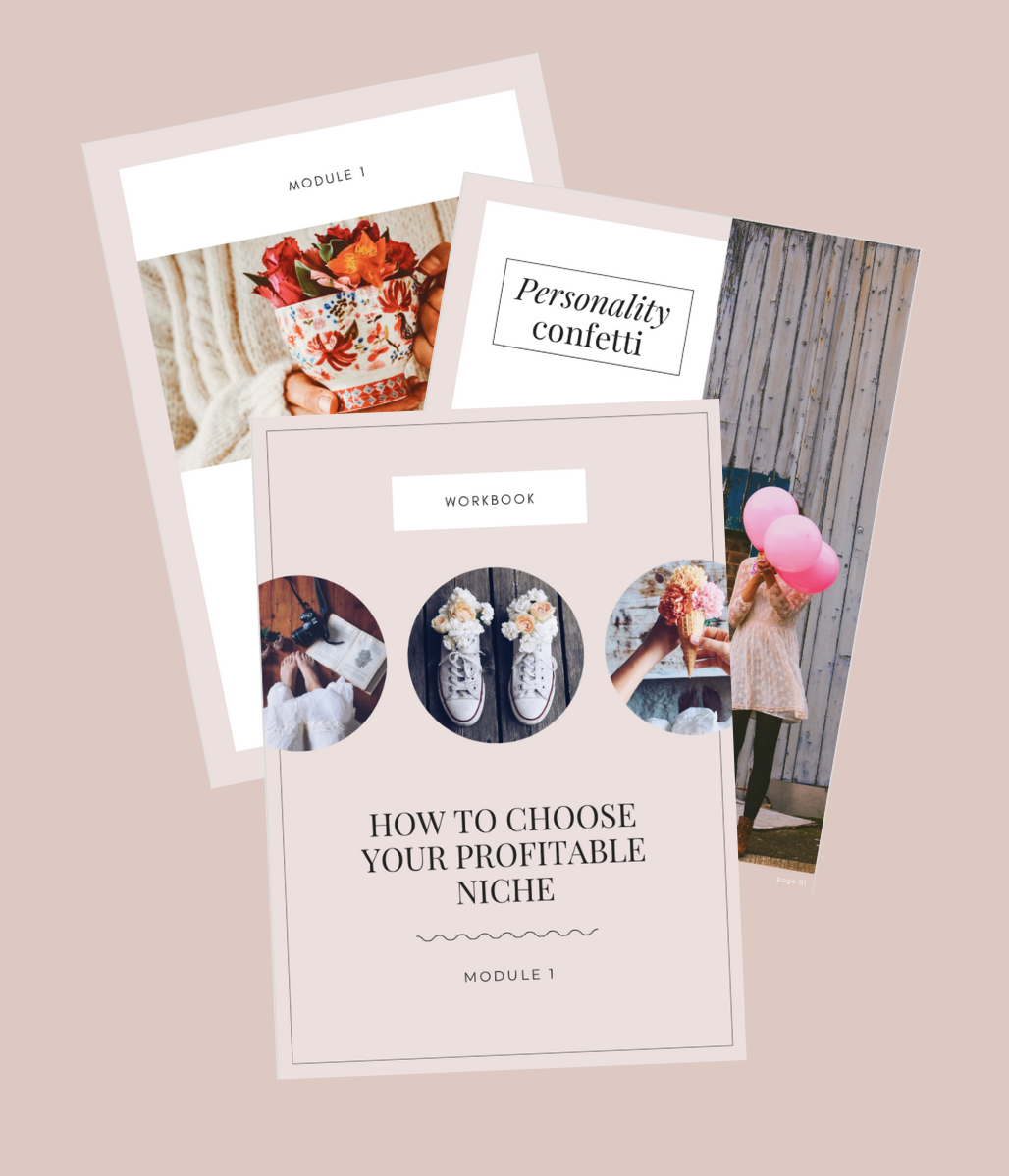 Learn how to skyrocket your growth on Instagram with...
🎈 my secret sauce, aka valuable and *concrete* photo tips on what works specifically well on Instagram (great for photographers!)
🎈 a formula to write captions for more engagement, conversations and good vibes
🎈 16 pages of worksheets that walks you through how to craft your own superstar content plan & figure out exactly what to post on Instagram
🎈 tips on how to create & share with more joy, ease and structure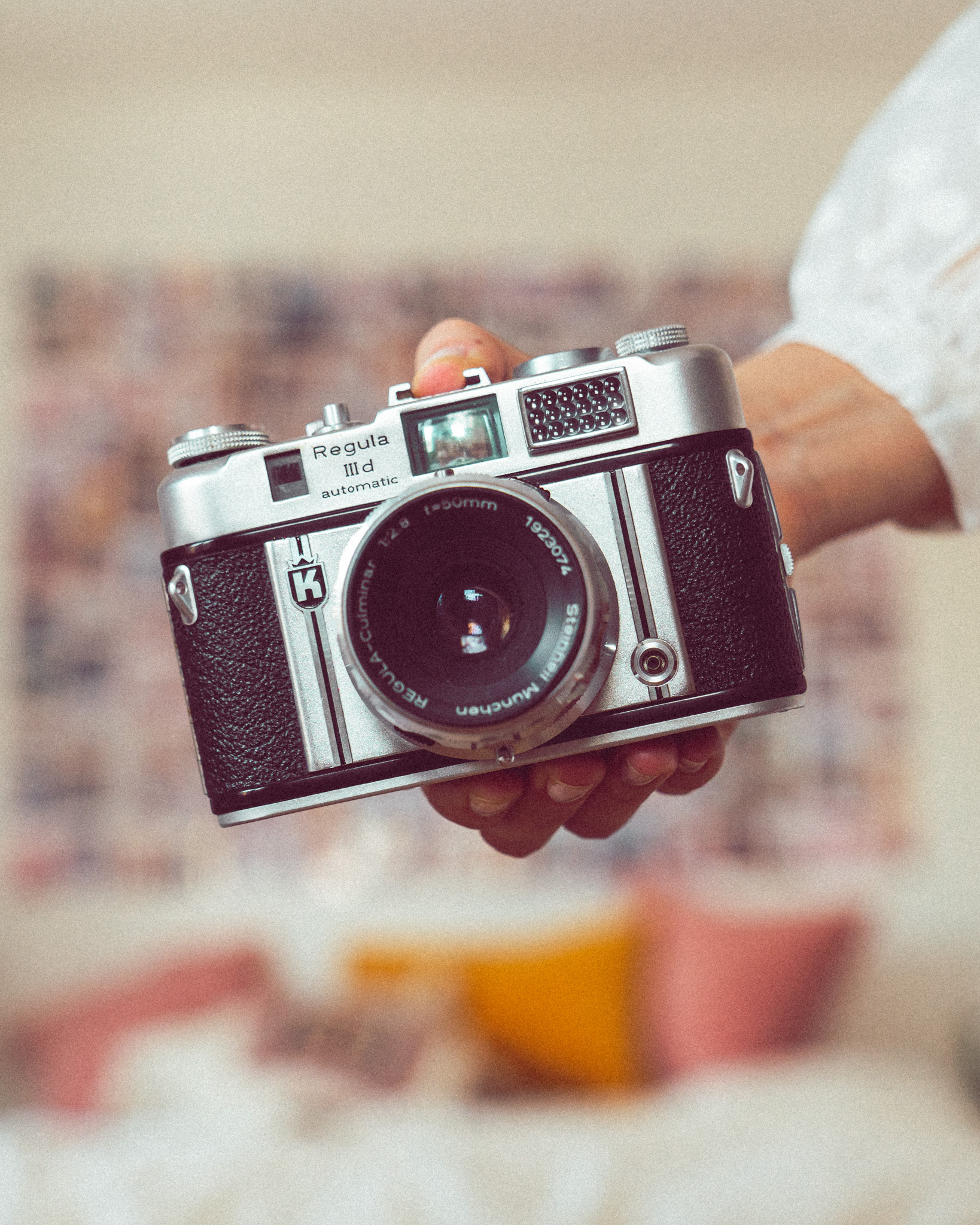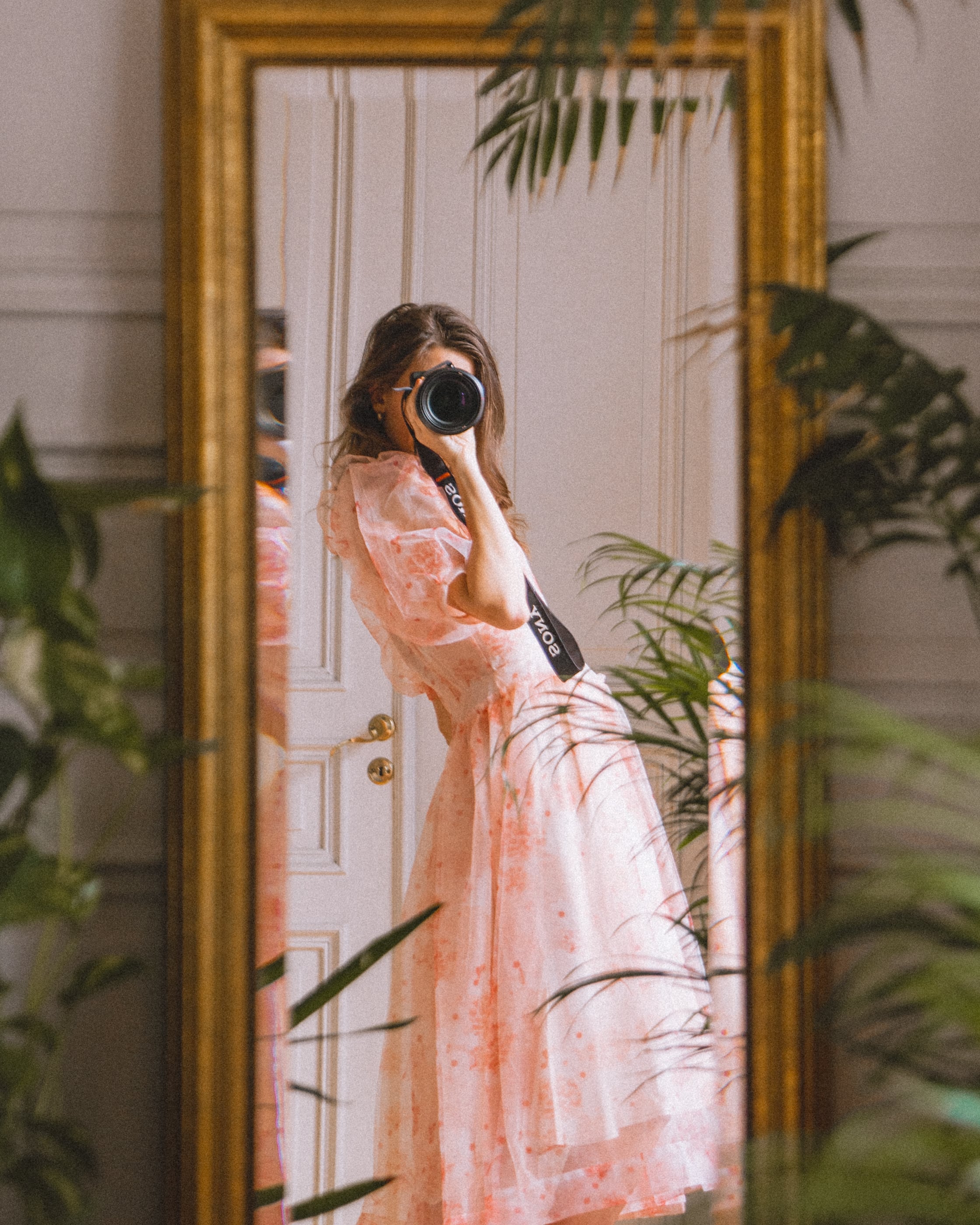 Get started with video *finally* & learn how to...
🌵 shoot and edit videos in Adobe Premier Pro
🌵 what gear you need to shoot videos
🌵 get over the fear of being in front of the camera
🌵 find your "presenter" personality
🌵 make videos to grow a YouTube channel fast
🌵 an-easy-to-implement formula that shows you how to plan, script and structure your videos
🌵 create attention grabbing thumbnails with a few easy principles
What other students say about Kika's courses:
Feedback from Creative Photography with Kika students
Let me introduce myself...
If we haven't met in a nearby café or by the beach (where I'd probably be walking around with confetti in my pockets from a photoshoot)...
Hello there, I'm Kika - a self-taught creative photographer, video maker, entrepreneur, vanilla latte addict and a firm believer that happiness is wearing a new pair of pyjamas. 
In the last 4 years I've grown an audience of over 300K on Instagram and YouTube, and it all started with heartbreak 💔
Let me take you back to year 2016...
I had just graduated as a dancer, which was my life long dream (besides getting a cat - now I have two: Viggo and Luna).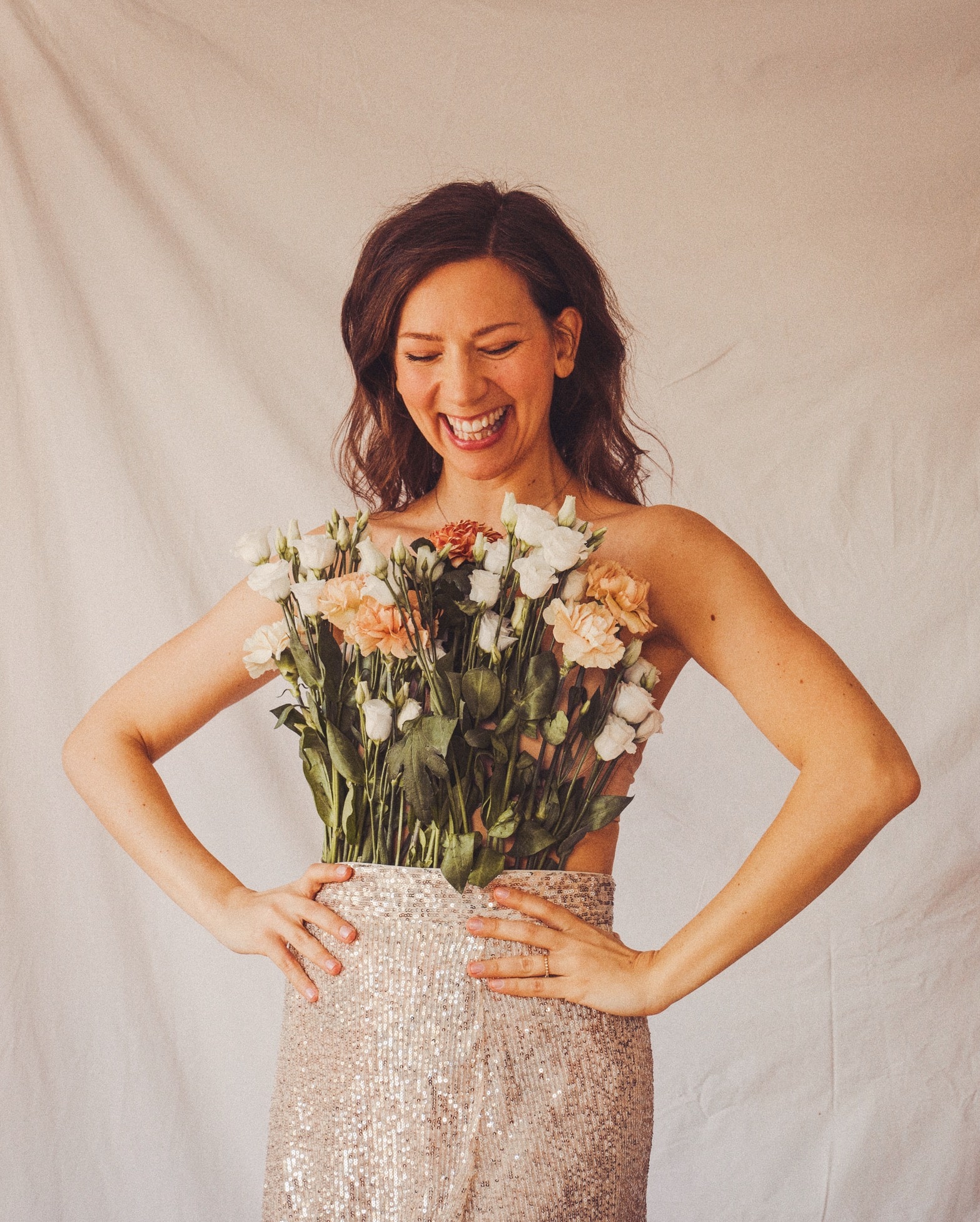 Then something happened that turned everything upside down - the dream I'd been working my entire life to achieve, wasn't what I wanted to pursue anymore, and I was devastated.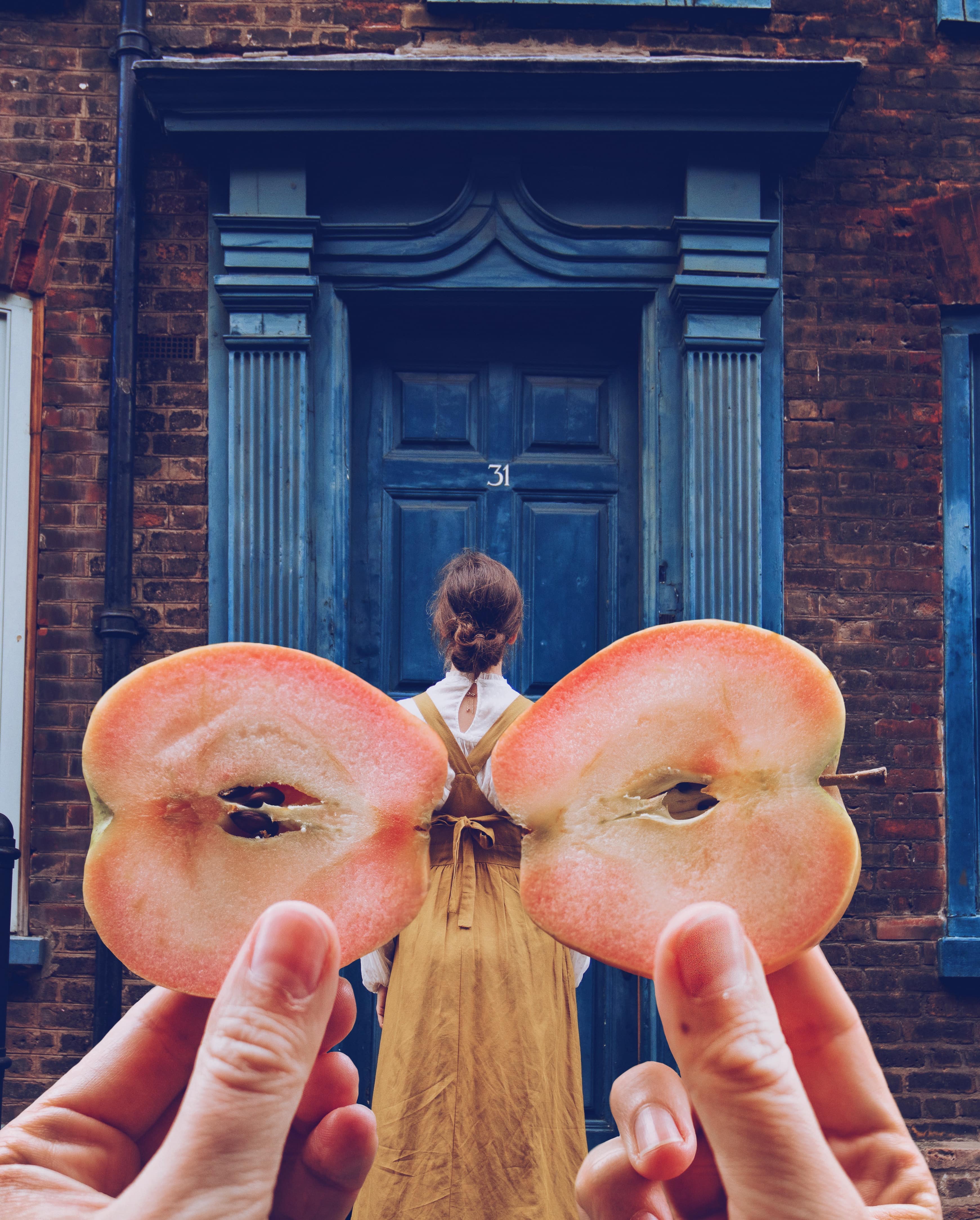 I felt very lost and confused about my future, and an incredible amount of guilt for throwing away years of hard work.
But then I...
🎨 discovered this creative photography community on Instagram
📸 started to put in a lot of time and effort to improve my photography
🚀 got featured on Instagram (one of the most exciting things since mega chunky yarn) which skyrocketed my growth
🧡 knew that taking photos and sharing my joy and passion for being creative was what I wanted to make my job
I've got no formal photography training, and I hadn't been blogging or on social media a gazillion years before I became a full time content creator.
Also, I didn't "stumble" upon success, and it hasn't always been been that easy peasy lemon squeezy 🍋
It's actually been a very bumpy road - but the most satisfying journey I've ever been on.
And all *so* worth it.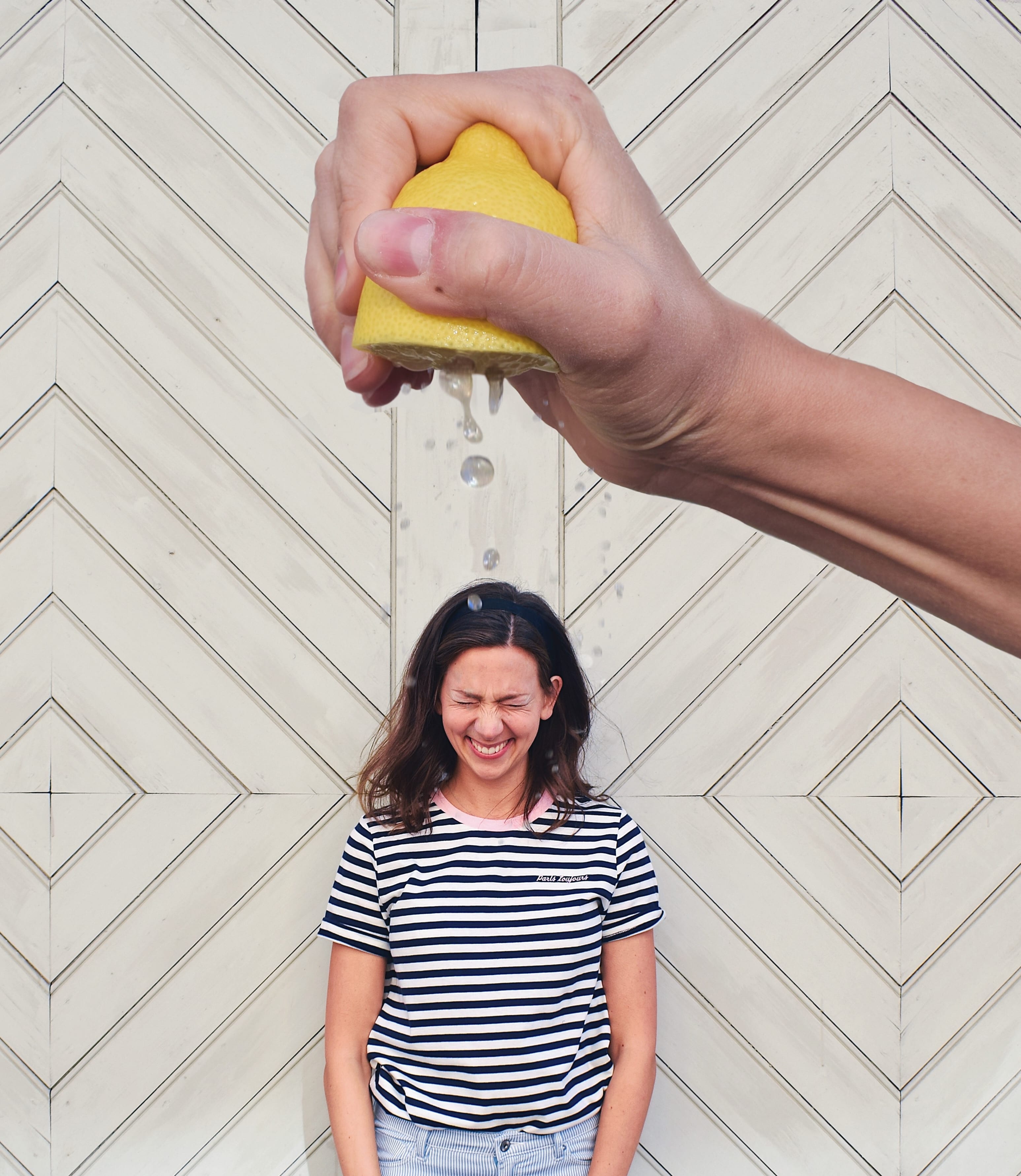 My brain loves to de-construct things, which is why I've got a chock full library of tried and tested strategies that have gotten me results when building up my own brand 📚
And, I'm all about sharing them with you 💕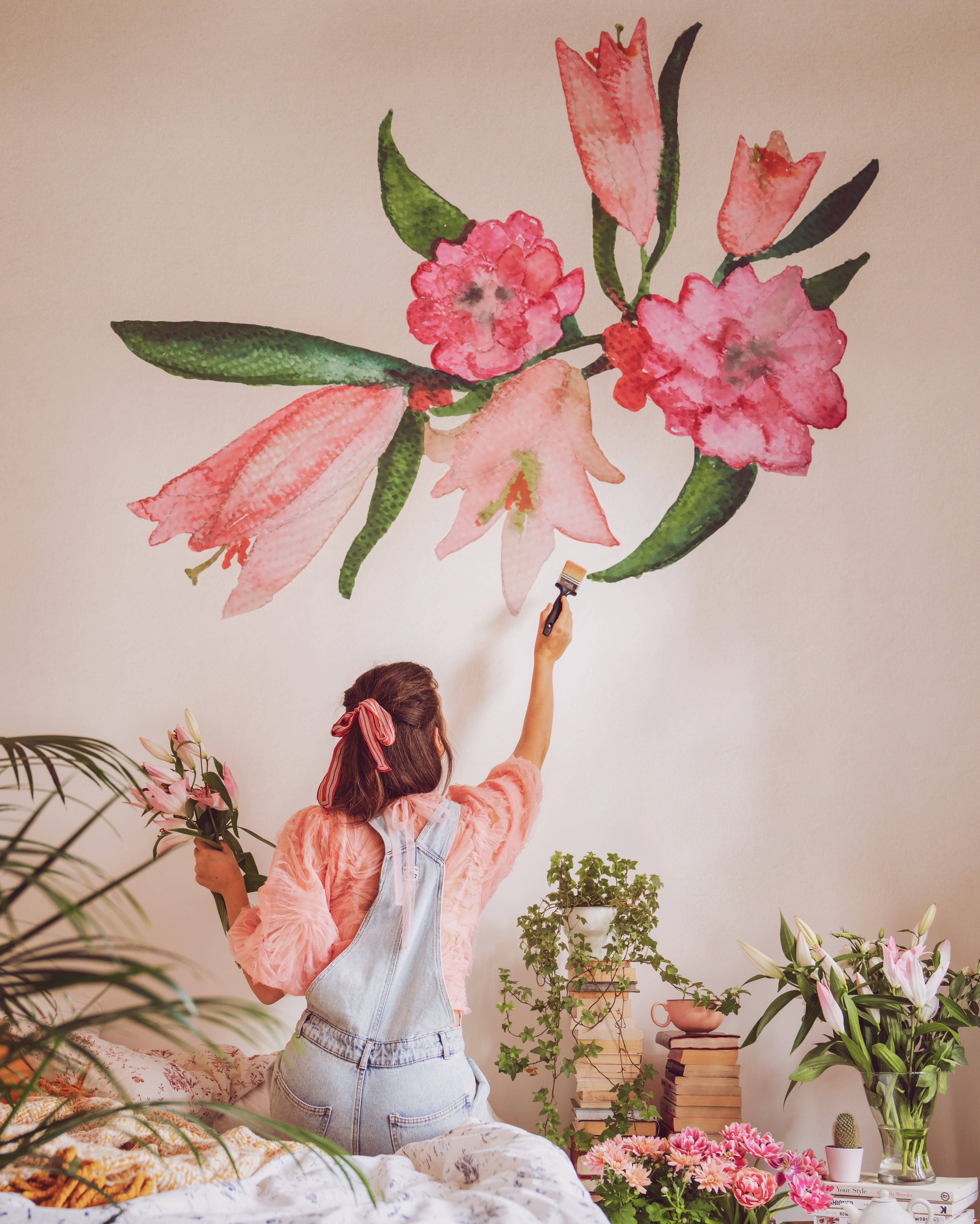 In fact, I often take sharing to the *next* level. 
I've shared...
👫 tooth brushes with boyfriends
💅 make up with my sister
📷 hundreds of photo ideas on YouTube
🏠 the story of how I moved back in with my parents at age 32, not part of the plan...
🐱 millions of IG stories of my cats
🍪 and you can count on me to share my cookie (because I always have snacks) when we're home watching Seinfeld or The Queen's Gambit.
So, I apply the same approach to all the discoveries and knowledge I gather.
I don't teach fancy-schmanzy "get rich quick" schemes, and I will never ask you to hustle or pretend to be something you're not.
I believe that the secret sauce to success, especially online, is to:
🌸 become really good at telling your story
🌸 see your own unique potential
🌸 be very clear with what you offer
🌸 get crystal clear on your niche
🌸 craft your message in a way that your ideal community will find you
If you're ready to get your story out there, launch your creative business and embark on this journey, I'd love to help you get to where you want to go.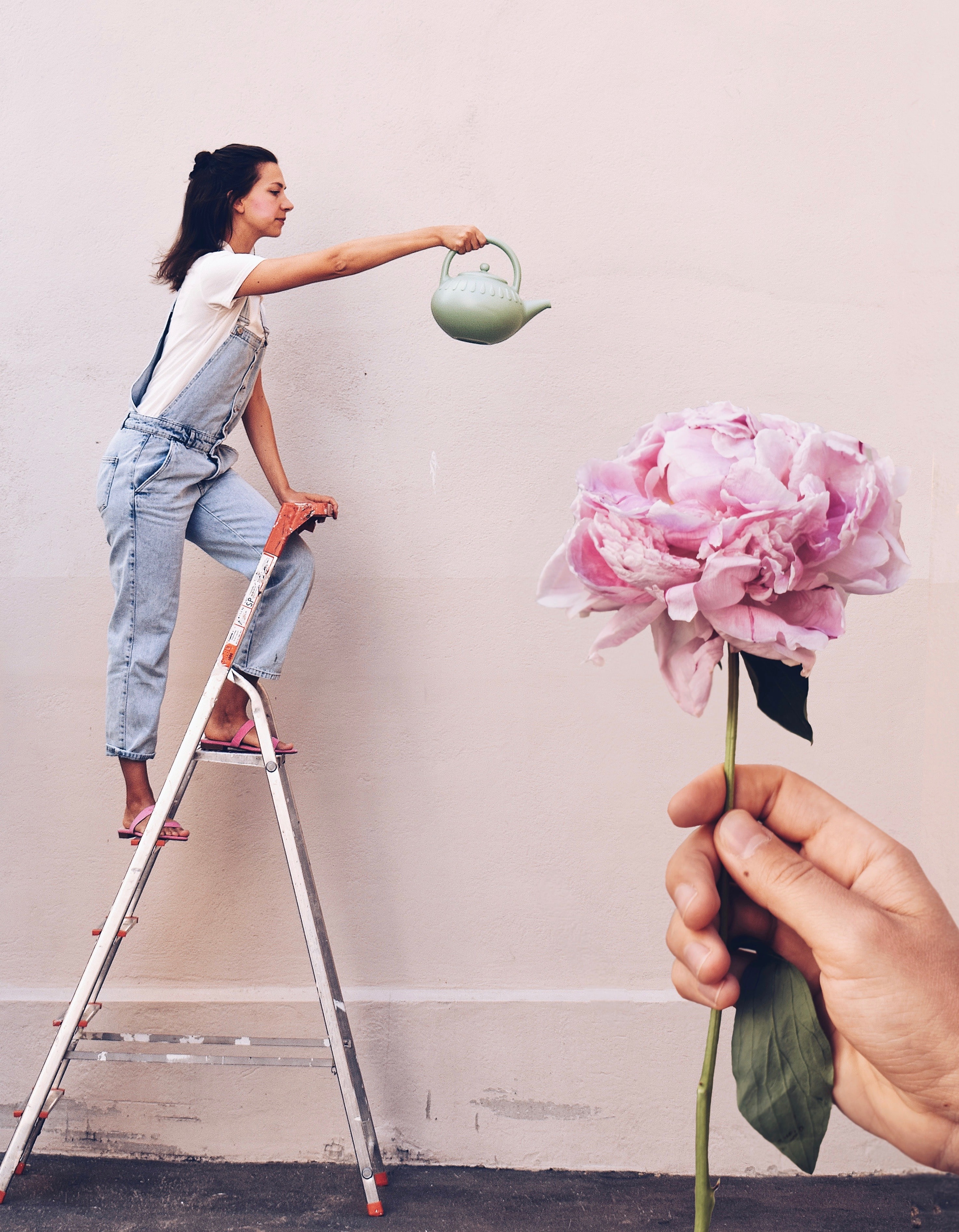 I hope that no matter where you're on your journey, you will have the courage to grow slow and take your dreams seriously. 


You know, take them seriously, but also don't be *too* serious or get lost in the wrinkles-on-your-forehead trenches 😉